Poggio Landi
Brunello di Montalcino DOCG 2012
The Brunello di Montalcino DOCG Poggio Landi rises from a mono-varietal selection of top-choice Sangiovese grapes picked from the Poggio Landi vines growing at an altitude of 180-500 meters above sea level.
Aged for 38 months in French oak barrels and 6 months in bottles, the Brunello di Montalcino Poggio Landi speaks of vigor and elegance, sounding out the very characteristics that have won this wine variety worldwide fame and acclaim.
Awards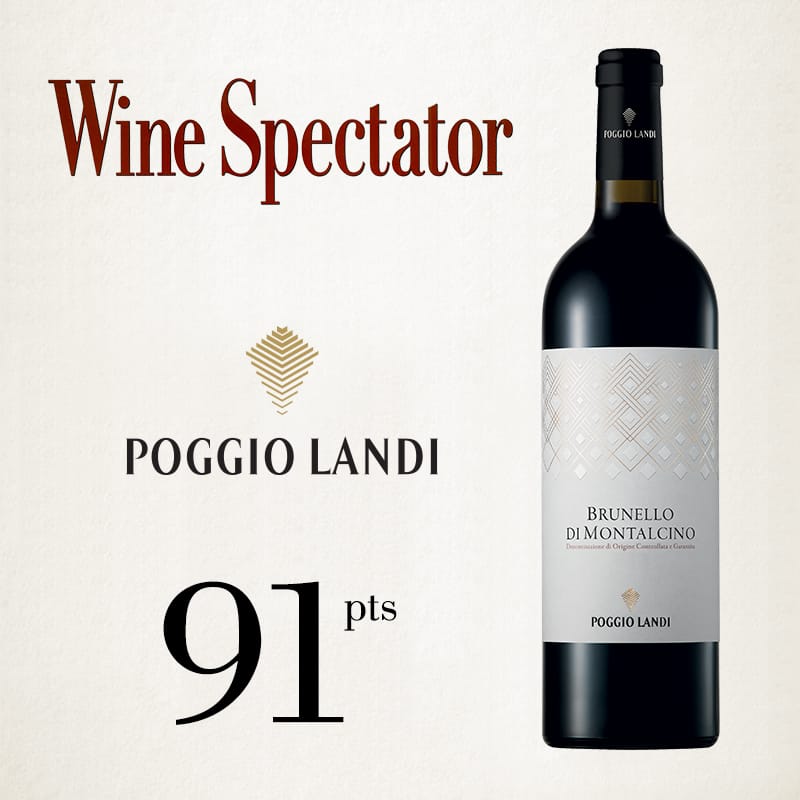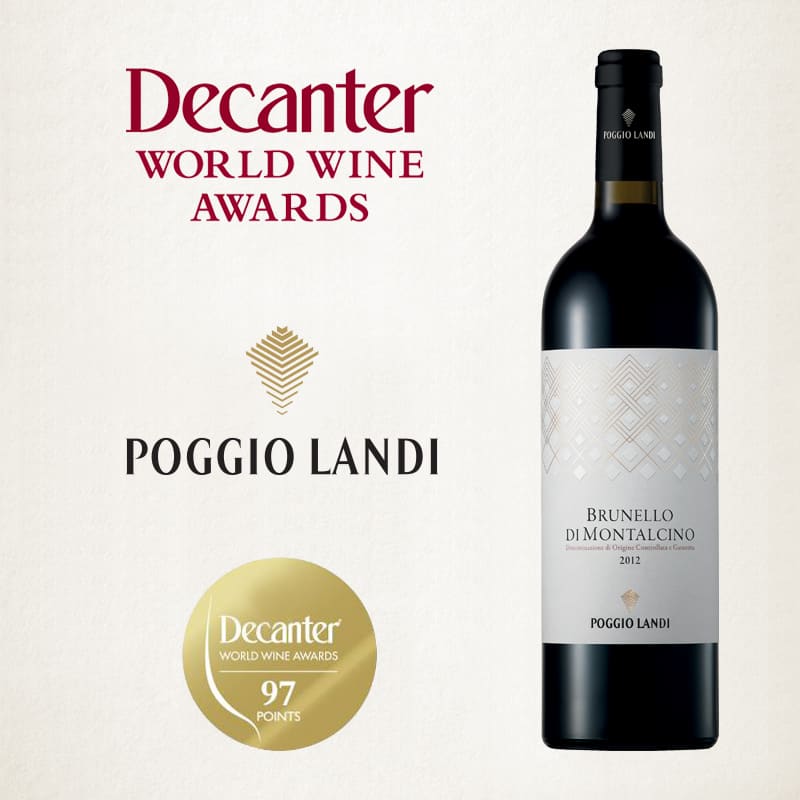 Production Area
Montalcino
Notes
Serving temperature:
18° C
TECHNICAL NOTES
Altitude:
180 - 500 mt s.l.m.
Soil composition:
mainly clay soil
Training system:
spurred cordon
Vine density:
5.000 vines on average per hectare
Vine spacing:
2,50 x 0,80
Age of the vines:
18 - 25 years
Yield per hectare:
50 q.li
Produzione media per pianta:
1 Kg