Poggio Landi
Rosso di Montalcino DOC
The Montalcino DOCG Poggio Landi 2016 is a fruity, fresh and elegant red wine. The striking characteristics of its composition – as per product specifications, the Rosso di Montalcino is only made with 100% Sangiovese grapes cultivated within the Montalcino territory – give way to a youthful wine that boasts the same superb structure of the Brunello. It is aged for 12 months in un-toasted Oak barrels and for a minimum period of 3 months in bottles.
Awards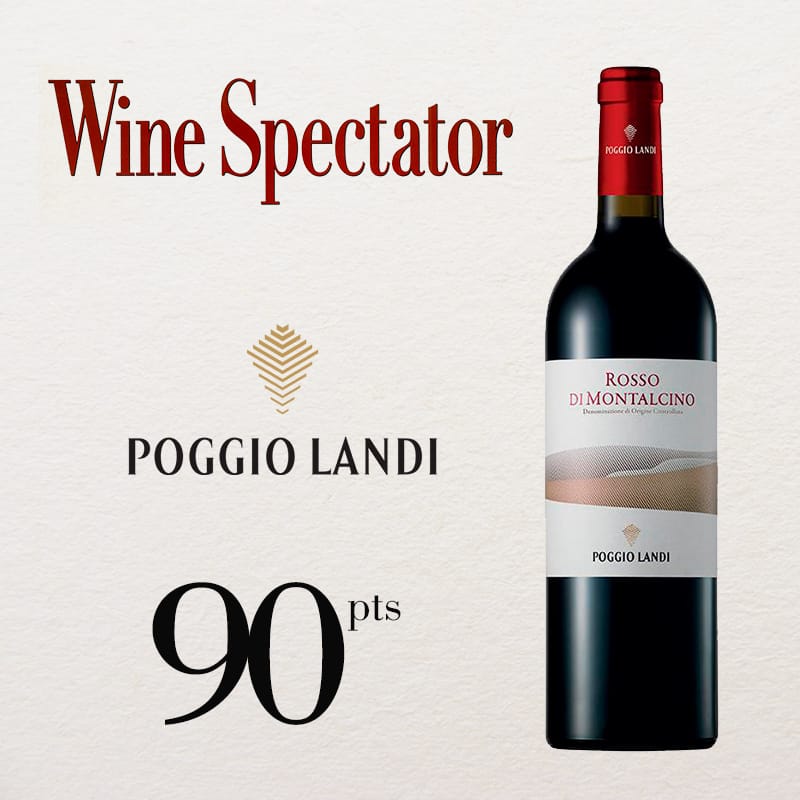 Production Area
Montalcino
Notes
Ageing:
12 months in Frech oak
Serving temperature:
18° C
TECHNICAL NOTES
Altitude:
180 - 500 m above sea level
Soil composition:
mainly clay soil
Training system:
spurred cordon
Vine density:
5,000 vines on average per hectare
Vine spacing:
2,50 x 0,80
Age of the vines:
18 - 25 years
Yield per hectare:
70 q.li.
Average production per vine:
1,4 kg